Sometimes the index can be corrupted on Oracle Webcenter Content or because the IBR service cannot change the dStatus value, malfunctions may occur.
In this annoying situation, you will either edit the repository manually one by one, or you will organize your works with this small tool that I use a lot.
dStatus works in the following process. When you load data into Oracle Webcenter Content, this raw data is first processed in "GENWWW" format and dStatus value is updated as "DONE" as a result of conversion.
If there is a revision, the diagram ends by continuing the other steps.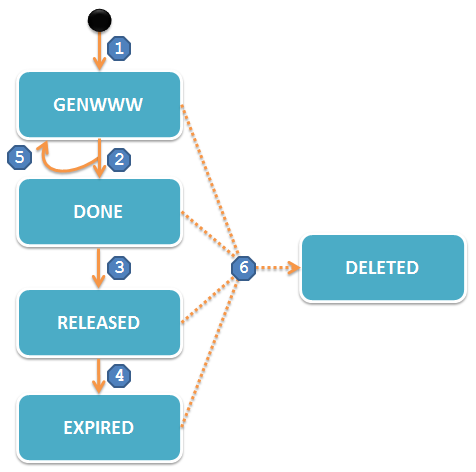 If the conversion process is not completed or if the "dStatus" value remains as "GENWWW", you can handle your work with the tool below. The tool is very simple to use.
You can perform the operation via the Idc port (I use 4444).
https

:

//onwardpath.com/wp-content/uploads/2016/05/EasyIndex1.55.zip
Bonus