In today's article, we will be explaining the introduction and features of Oracle Database 21C.
Oracle Database 21C can be used in Cloud environment such as 20C.
I think Oracle will no longer release on-premises versions.
The reason for this is that not everyone can buy every piece of equipment.
For example, a feature called "Automatic Zone Maps" was introduced with Oracle Database 21C.
This feature roughly creates zones for tables without requiring any intervention, but there is one condition.
You will use Exadata regardless of whether it is cloud or your own data center.
If you want to test Oracle Database 21C or see its details, you can benefit from always free services by opening a free Oracle Cloud account.
What's New
Dark Mode: When we say Facebook, Twitter, iPhone, Dark Mode came to us.
Administer Key Management: This feature, which we experienced on Transparent Data Encryption, now has an extra protection with Oracle Database Vault rules.
Automatic In-Memory: Actually, this feature is familiar with the 18C, but additional improvements have been made.
For example, segments can be recompresses without intervention.
Active Data Guard – Standby Result Cache: Result Cache is now used more effectively when reporting on Active Dataguard.
Automatic SQL Tuning Set: Briefly, ASTS helps us with sql tunning by keeping a record of sql execution plans and sql statements.
Automatic Zone Maps: It can make zone maps for user tables without any intervention.
Database In-Memory Base Level: Normally, you must have an EE license for In-Memory.
By setting this feature, you can use In-Memory up to 16GB.
In-Memory Deep Vectorization: Join operations can be optimized automatically. In this way, we gain extra performance.
Advanced Queuing Support for JSON Data Type: We will now be able to work with AQS in JSON data type.
In-Memory Full Text Columns: As the name suggests, we can now perform full text searches in In-Memory structures.
AutoUpgrade for Oracle RAC Database Upgrade: RAC upgrade steps are automated for architectures using Oracle RAC.
Enable ASMCA to Configure Flex ASM on an Existing NAS Configuration: Flex ASM can now be installed on a storage or NAS connected via NFS.
Let's create Database 21C from the Oracle Cloud panel to use the features we briefly reviewed.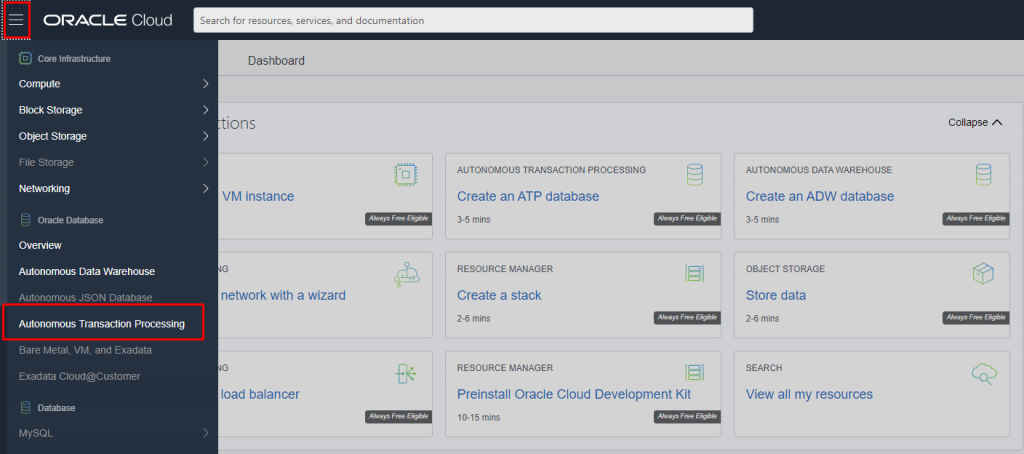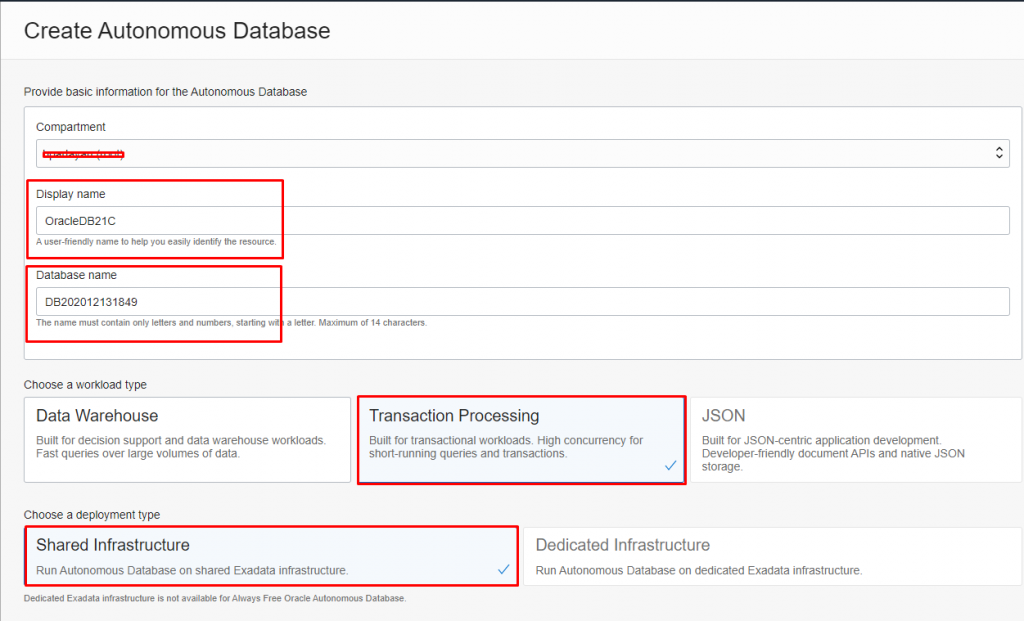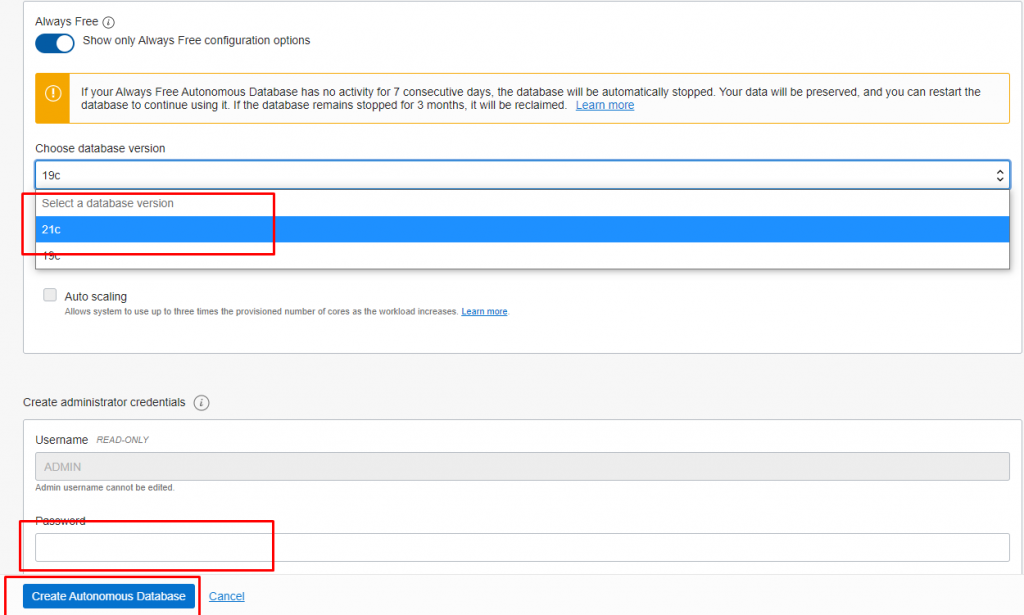 As you can see, it is very simple and fast. Our Oracle Database 21C database has been created.

We may have friends who join the cloud environment for the first time, so let's give useful information for them in this section.
There are different methods to connect to a database on the cloud.
In fact, I want to explain these in a separate article. In this lecture, I will use the Sql Developer Web product.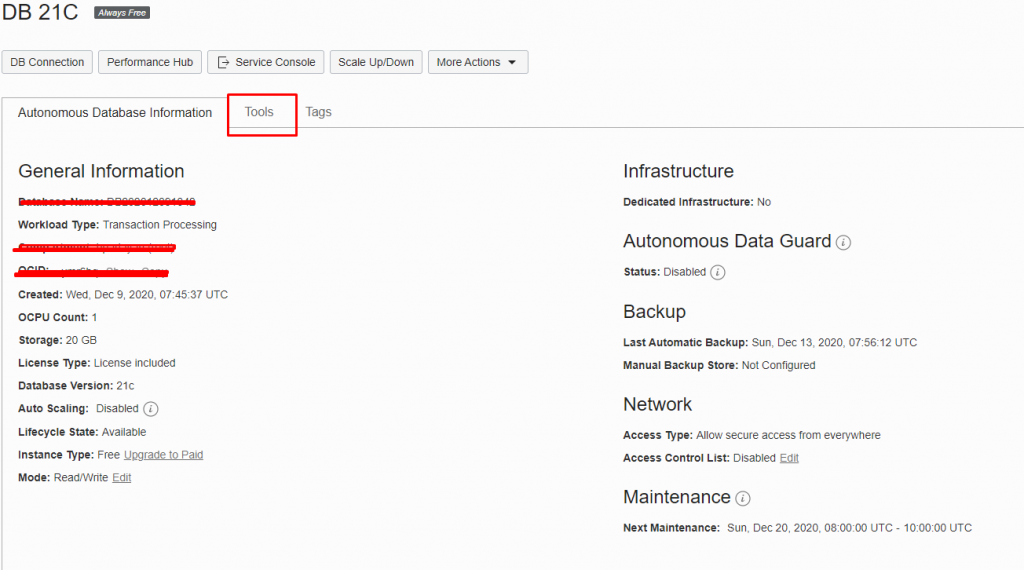 I took an overview with SQL Developer Web. I am using us-asburn as Datacenter. I was the 68th person to install in this data center.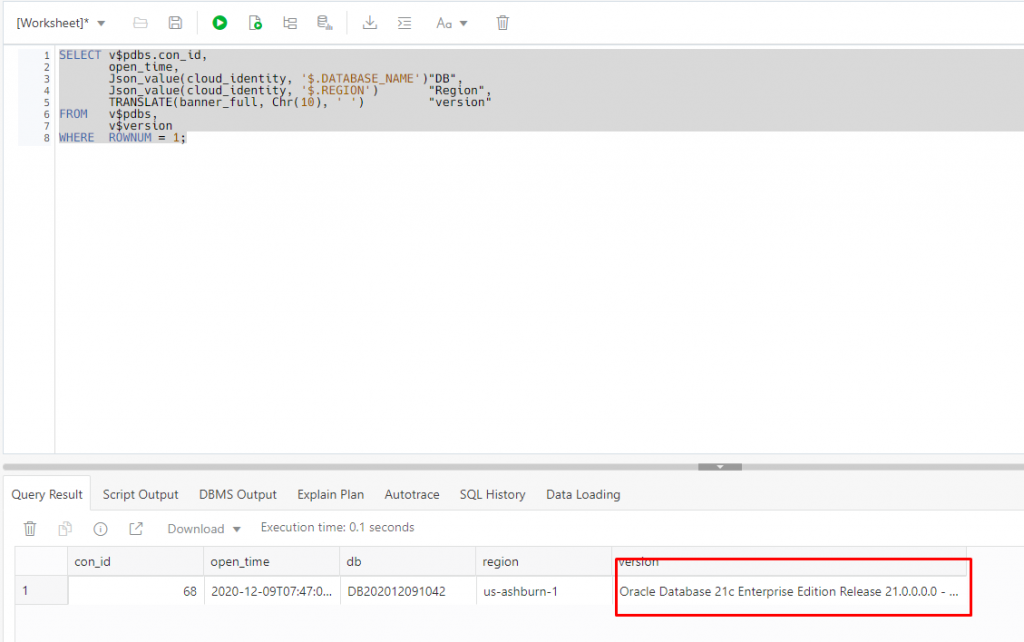 For more details:
https

:

//docs.oracle.com/en/database/oracle/oracle-database/21/whats-new.html
https

:

//apex.oracle.com/database-features/
https

:

//docs.oracle.com/en/database/oracle/oracle-database/21/nfcon/index.html