In this article I will show you how to validate windows cluster configuration step by step with screen shots.
You can perform validate configuration to check if there is a problem with the configuration of your Windows Cluster.
If there is a problem with the configuration of the Windows Cluster, this problem can also cause problems for the SQL Server HA (High Availability) and DR (Disaster Recovery) solutions to be installed on the cluster.
Therefore, the cluster configuration validation process that we will discuss in this article is one of the steps you should check when you first connect to a system.
In addition, I would recommend you to read my article "Best Practices for SQL Server".
First, open the Failover Cluster Manager and click "Validate Configuration…" as follows.

You must type the cluster name that you want to validate in the "Enter name" section on the incoming screen. You can click Browse to avoid making mistakes in your Cluster name.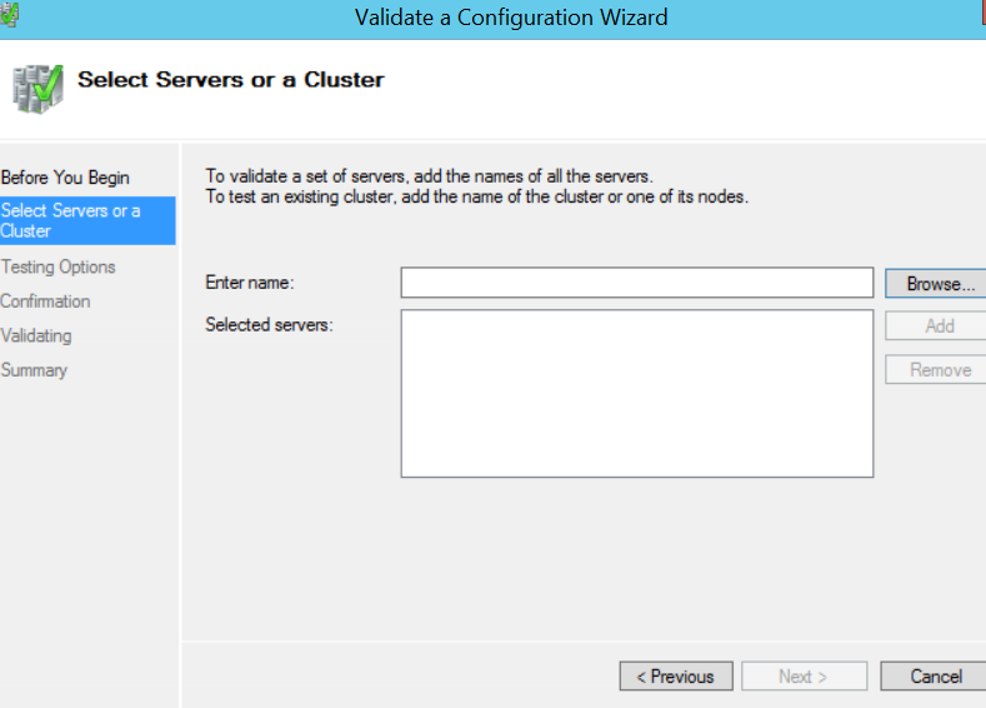 After clicking Browse, click "Locations" on the screen and select the domain that the cluster is included in. In the "Enter the object names to select" section, type the name of cluster, click Check Names, and click OK.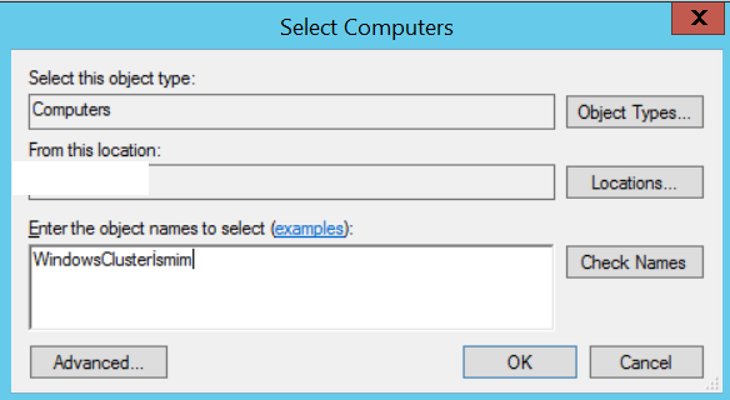 Instead of doing all this, right click on the relevant cluster in Windows Cluster and click Validate Cluster as below.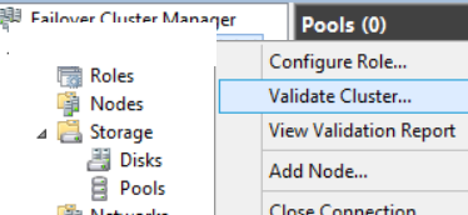 On the next screen, select "Run only tests I select" as follows. We do not select "Run all tests (recommended)" to avoid short interruptions when checking the configuration of disks.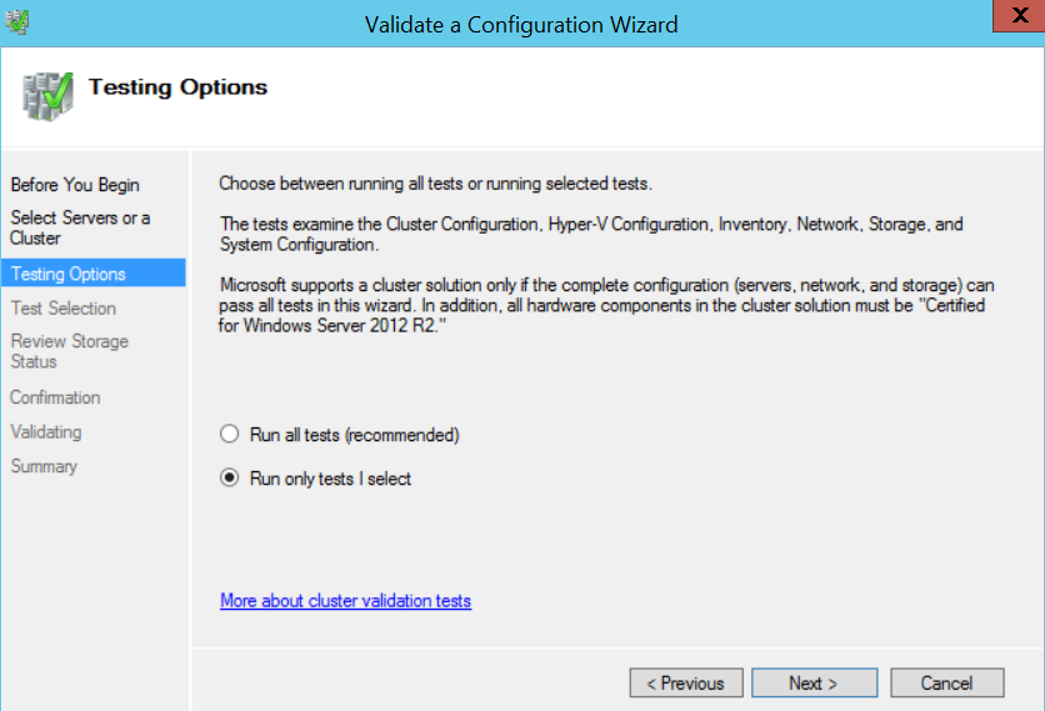 We are removing storage as follows.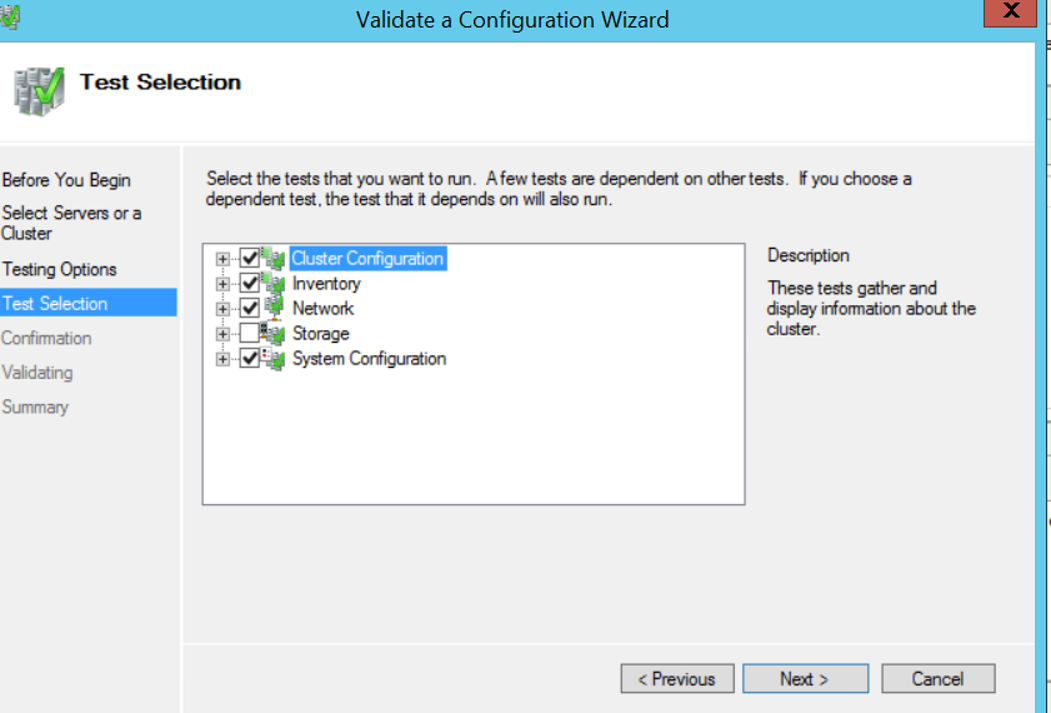 Click Next and Finish to complete the process.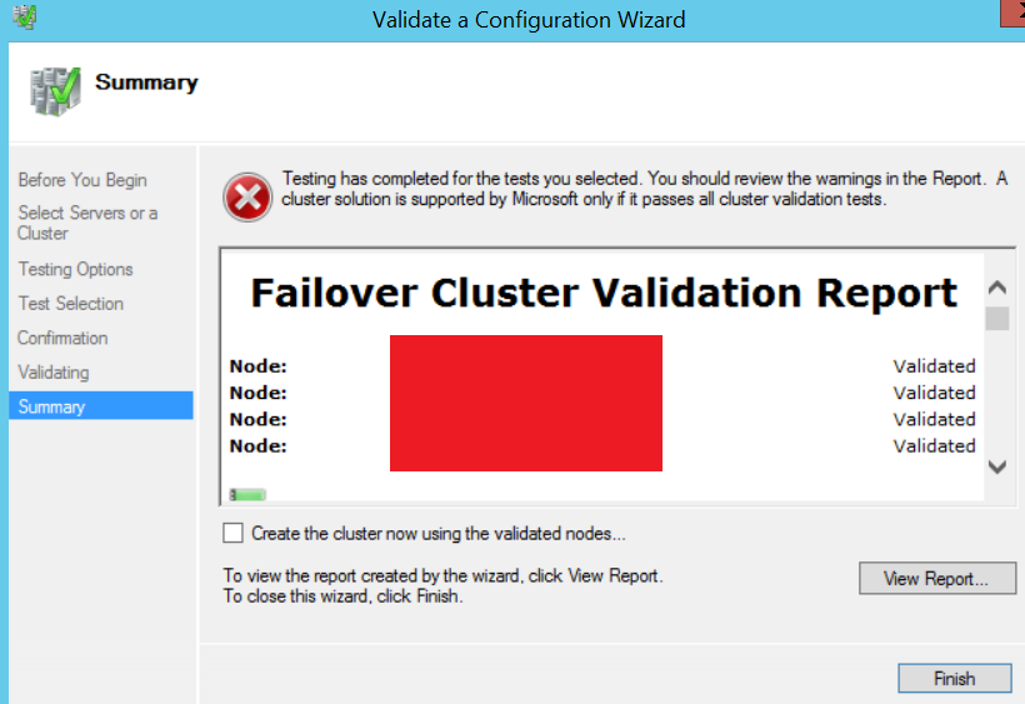 Click View Report to review the result of Validation.
If you'd like to review the Validation Report later, right-click on the Cluster in the Failover Cluster Manager and click View Validation Report.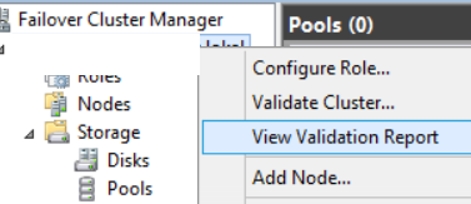 You can reach other windows related articles in Windows tab in our Menu or by clicking following links.
https://dbtut.com/index.php/category/windows/