You should receive this error when you use "Execute as ower" in your script or in your jobs. I received this error when I want to create a natively compiled stored procedure for my memory optimized table. You may want to read the below article about memory optimized tables and natively compiled stored procedures.
"In Memory OLTP in SQL Server",
"What is Natively Compiled Stored Procedure in SQL Server"
The reason I receive the error is that I used the expression "Execute as Owner" in the create script and the database owner was not "sa".
The script and the error is below:
CREATE

PROCEDURE

NativelyCompiledSP_Example

WITH

NATIVE_COMPILATION

,

SCHEMABINDING

,

EXECUTE

AS

OWNER

BEGIN

ATOMIC

WITH

(

TRANSACTION

ISOLATION

LEVEL

=

SNAPSHOT

,

LANGUAGE

=

N

'English'

)

INSERT

INTO

dbo

.

MemoryOptimizedTable_Example

VALUES

(

@

i

,

N

'My_Name'

)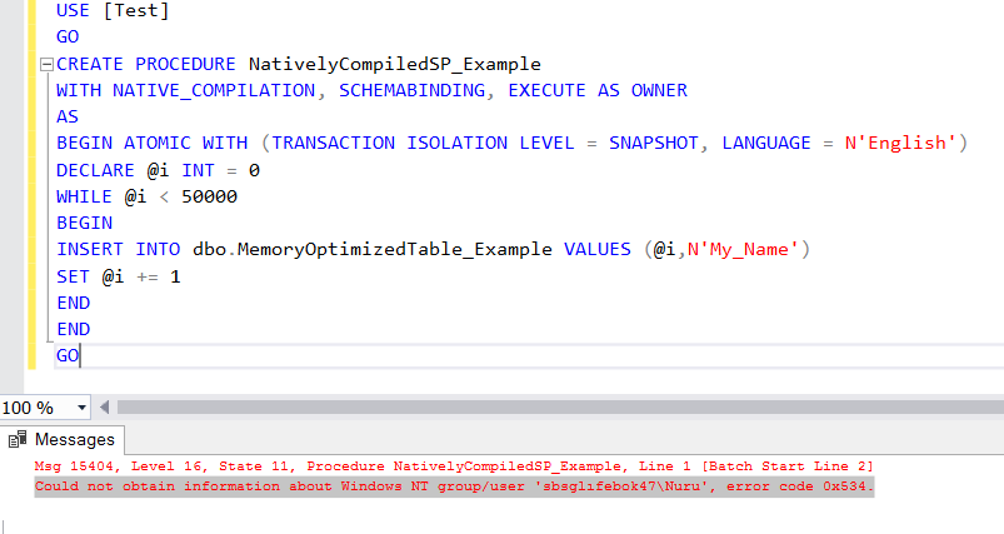 To solve the error, change the owner of the database or job to sa. You should read the below article to change the owner of the database.
"How To Change Owner of Database in SQL Server(ALTER AUTHORIZATION)"