In the Oracle 12c version, during database creation with dbca, this error is received because the shmall kernel parameter is not set correctly. The problem will be corrected after the correction of the relevant parameters.
The possible error will be as follows.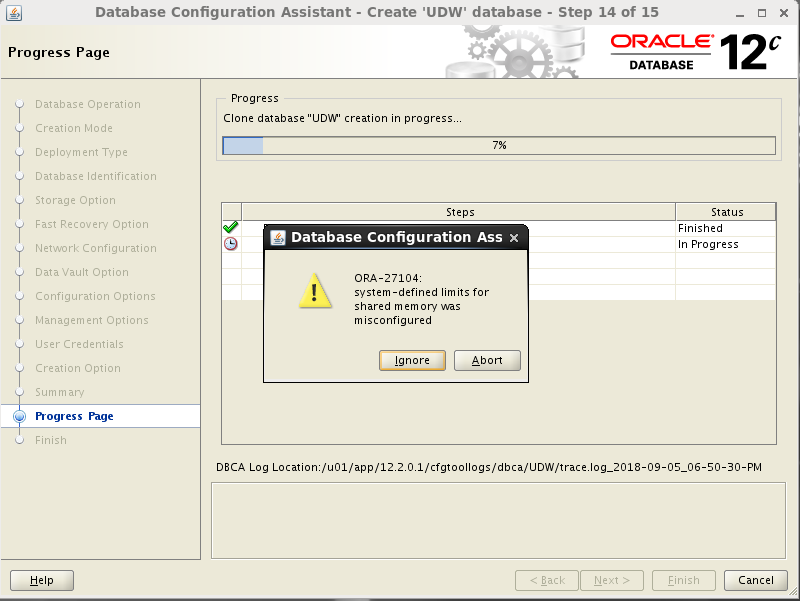 The values of the parameters for a server that has 64 gb of memory should be set as follows.
[

root

@

oracledb

~

]

# cat /etc/sysctl.conf | grep kernel | grep shm | grep -v "#"

kernel

.

shmmax

=

65697480704
You can calculate what the kernel.shmall value should be with a formula as follows.
kernel.shmall = kernel.shmmax / kernel.shmmni