What is Oracle Data Safe?
Oracle Data safe is a product designed for the Oracle database on your environment or within the cloud. In this article, we will examine the wonderful unified control software Oracle Data Safe, which will help you understand the sensitivity of the data you have, make security checks and evaluate the risks associated with this data.
Oracle Data safe basically helps you manage the data in your database securely. In addition, it has the following features;
Oracle Data Safe Features
We can rate whether your database is configured securely or not.

We can make comparisons according to security technical implementation rules. And accordingly, we can review the risks based on the recommendations.

We can see the critical user roles, privileges and potential risks these users pose.

We can observe unusual behaviors with the policies we create.

We can mask and report your sensitive data in more than 50 formats.
Thanks to the main features mentioned above, compliance with regulations such as KVKK and GPDP can be achieved.
A corporate database can contain large amounts of personal data, which automatically becomes a target for malicious users. Obviously, it is necessary to know exactly where to look in order to prevent such attacks.
With Oracle Data Safe, we can control access to sensitive data in 5 steps.
Security Assessment

User Assessment

Activity Auditing

Data Discovery

Data Masking
Security Assessment
Security Assessment helps you to find out if there is any security vulnerability in the database. So to speak, we can take an x-ray of the database by scoring with Automatic tools.
User Assessment
This feature includes user evaluation and monitoring capabilities. In this way, you can examine the risk status of current users and see their roles and privileges.
Activity Auditing
With Activity Auditing, we can see user activities on the database. For example, we can examine a parameter change, successful or unsuccessful session attempts and authorization changes from here.
Data Discovery
There can be multiple development teams and multiple databases in an institutional structure. In such structures, it automatically becomes difficult to control sensitive data. With data discovery, you can control all sensitive data defined from a single point.
Data Masking
It is a feature that we can mask as its name implies. We can mask data in more than 50 different formats.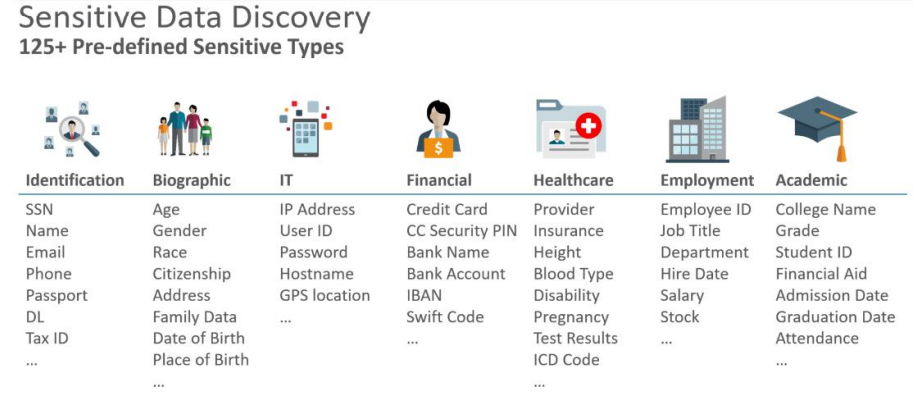 Oracle Data Safe Supported Versions
Oracle Database Enterprise Edition versions 11.2.0.4 and above

Oracle Database Standard Edition versions 11.2.0.4 and above

Autonomous Database (both shared and dedicated)

Exadata Cloud Service

Cloud Database System – Standard Edition

Cloud Database System – Enterprise Edition

Cloud Database System – High Performance

Cloud Database System – Extreme Performance

Exadata Cloud at Customer versions 11.2.0.4 and above

Oracle Database Appliance versions 11.2.0.4 and above

Exadata versions 11.2 and above
This product, which I recommend especially on the Cloud, is really a savior in today's security conditions. If you want to try it, you can take advantage of free credit by taking an Oracle Cloud membership, even with your personal account.
See you in other articles.