In today's article we will look for an answer to the question of what is Azure elastic pool?
For Azure, it was always said "pay as you use the resource or pay as you use it", at this point we had to plan how the resource usage should be done, and basically we traditionally have two different options to determine the resource usage.
1.Overprovisioning and overpaying for resources based on peak usage
2.Undertaking to achieve cost savings by risking performance and customer satisfaction during peak usage periods.
At this point, we can say that it is a feature that provides performance management and more cost-effectiveness for one or more databases with different and unpredictable usage patterns by combining the elastic pool feature that Azure offers us and SQL Database in a pool.
By using Azure Elastic Pool, we allocate Performance resources to a pool instead of a single database, paying for the pool's common performance resources, not for the performance of a single database.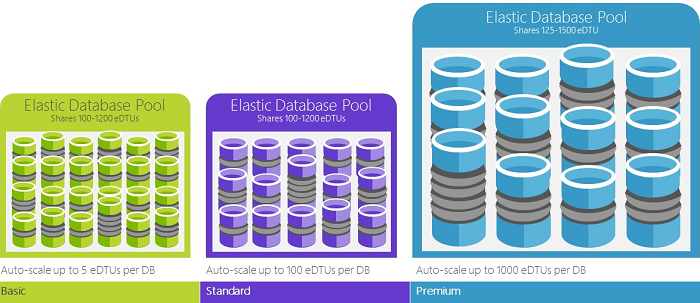 With elastic pools, we don't need to constantly adjust database performance to keep up with fluctuations in resource demand. The databases we pool consume the performance resources of the elastic pool when needed.
The databases we pool use the pool but cannot exceed the pool limits, so even if our database usage is not predictable, the opposite is true for our costs. In addition, since we have the costing in our hands, we can add or remove databases from the elastic pool as we wish.
If we want, we can control the lower and upper limits of the pool, and by changing it, we can change the resource usage values of the databases.