In today's article, I will be explain about the Zero Data Loss Recovery Appliance (ZDLRA) product developed by Oracle.
As important as Backup and Restore operations are for any critical system, these operations are as critical for Oracle Database administrators.
In today's conditions, no industrial product is designed for database redundancy and does not perform in this regard.
We use software when each of us takes a database backup or when we want to access these backups.
In the Oracle world, this situation has been different for a long time. Oracle solves our problems with ZDLRA.
Imagine a machine that backs up your database with a zero data loss mission for you and does this with very high performance.
Now we can look at the technical specifications of ZDLRA.
Oracle ZDLRA is a product that can grow in hardware and horizontally.
When we examine the template below, the chassis called Base Rack can backup / restore 5TB of data in an hour while operating at a capacity of 94TB.
When you switch to a Full Rack chassis, the Capacity reaches a figure of 580TB, while 7TB of data is processed in an hour.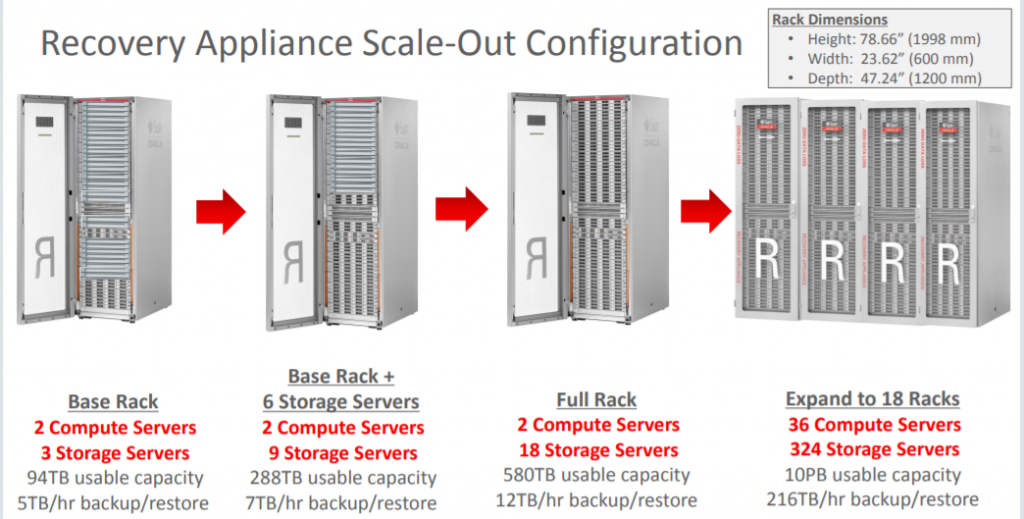 Architectural design:
Oracle database becomes part of the ecosystem. ZDLRA only backs up changed data after the first full backup. This backup process uses a technology called RMAN Delta push and completes it with zero data loss. Due to the system architecture, it can transfer backups to different areas.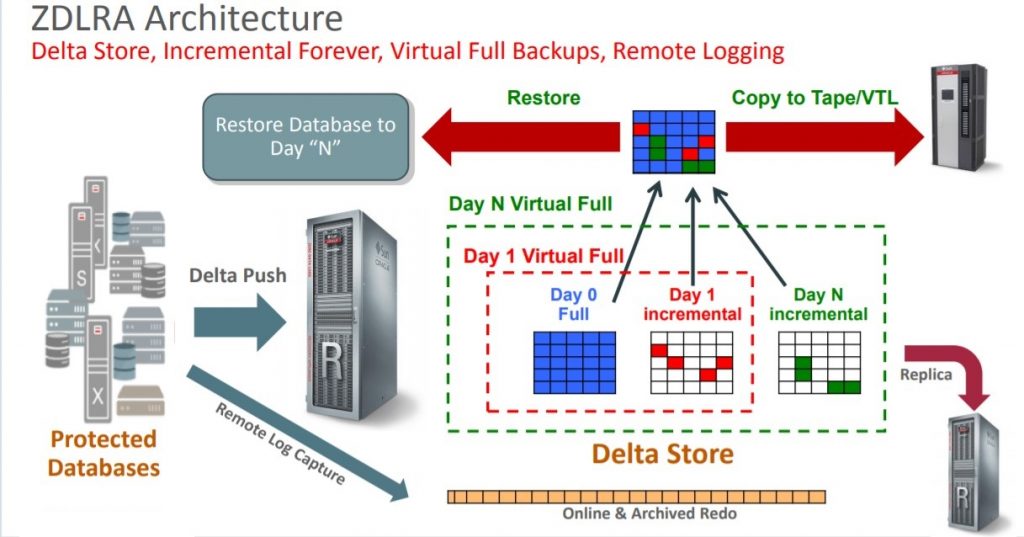 Incremental backups taken after full backup are always kept ready for restoration depending on parameter or capacity.
All these processes can be monitored by Oracle Enterprise Cloud Control.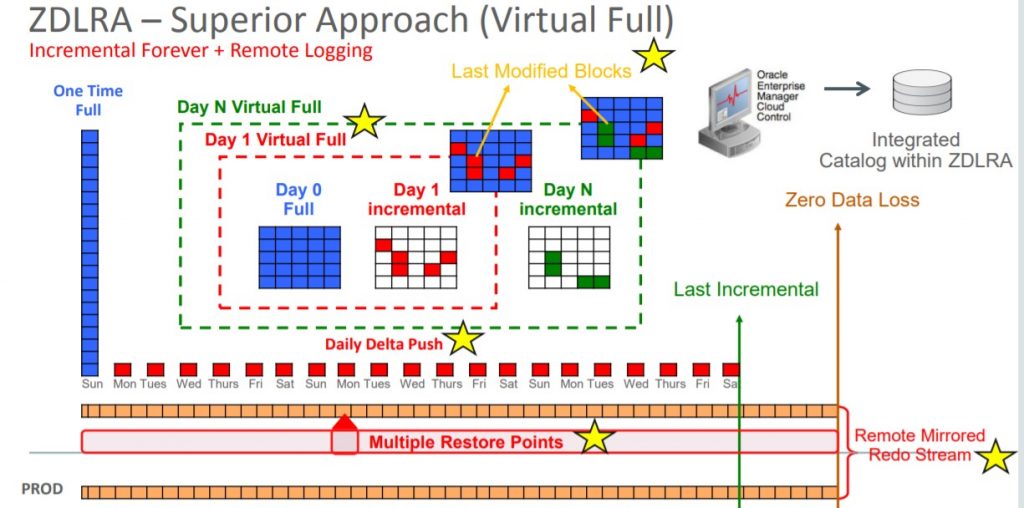 While accessing our ZDRLA main database, it uses RMAN Deltra push feature as well as DELTA STORE technology. Deltra Store ZDRLA is like the brain of the software.
It validates the modified data blocks flowing through the Delta Store and serves as storage by compressing them and adding them to the indexes.
These modified blocks form the basis of the database on ZDRLA. This structure provides 5 times performance and space savings compared to traditional backups.
When we look at the other features of Oracle ZDRLA, we see that it offers policy-based protection. It can transfer the backups on ZDRLA to Tape or ZDRLA at a different point.
The Gold, Silver and Bronze policies, which come ready-made, provide convenience and can be customized at the same time.
Examining the example image below, we can see different policies for different environments. This also shows that we can apply different policies to each database.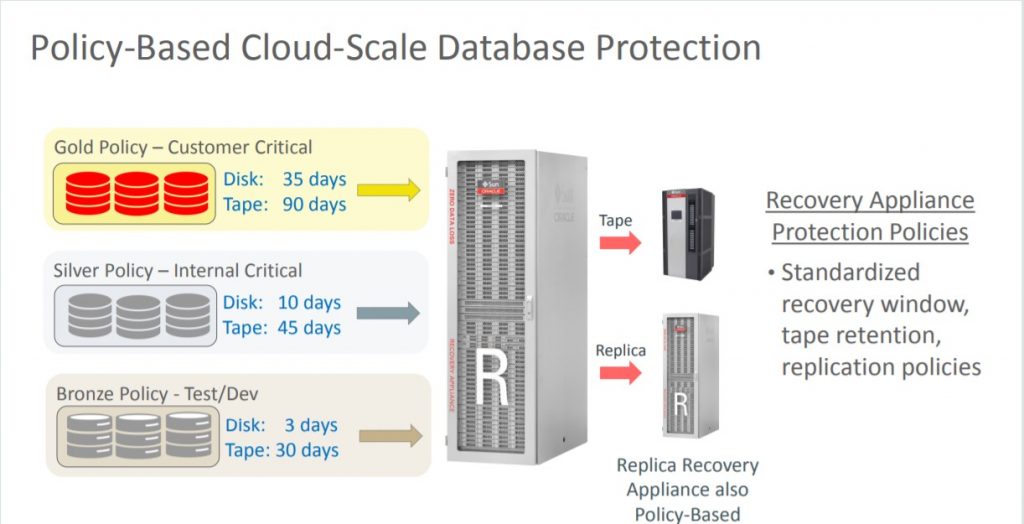 Software features of Oracle ZDRLA:
Real Time Redo Transport
ZDRLA Management of remote locations
Autonomous tape archiving
End-to-end data validation, accuracy of database backups
Incremental backup strategy
Management of backups by ZDLRA
Cloud Scale Architecture
Unified management and control with RMAN and Oracle Enterprise Manager
We have finished the first part of our introductory ZDRLA article, you can view the video recording prepared for ZDRLA from the link below.
https

:

//youtu.be/szlfbBXoXYs?list=PLWNBSK4H-NWqEDsUt6PP0jelcgJMG6pLq