We can find oracle service name with two method. TNS information is required to connect to Oracle.
In the service_name parameter in the TNS information, we need to specify the service name of ORACLE.
You can learn Oracle service_name with the following two methods.
Method 1:
Find Oracle Database Service Name From sqlplus
After connecting to the oracle database with Toad or SQLplus, you can learn by running the following query.
select

value

from

v

$

parameter

where

name

like

'%service_name%'

;
Method 2:
Find Oracle Database Service Name From TOAD
After connecting to Toad, we access Oracle Parameters with the tabs you see below.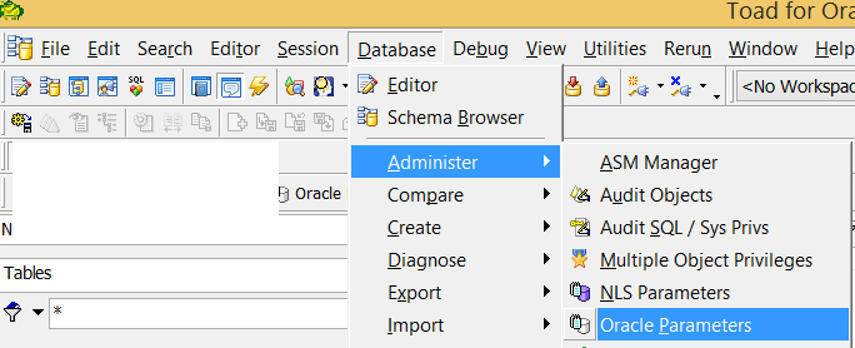 Then, as you see below, we write service in the filter section. You can see the oracle service_name information in Value.