In this article we will see how to remove a database from oem. You should remove deleted databases from oem.
First connect to oem and choose Targets-> All Targets as follows.

Then select the Cluster Database under Databases in the All Targets section on the left.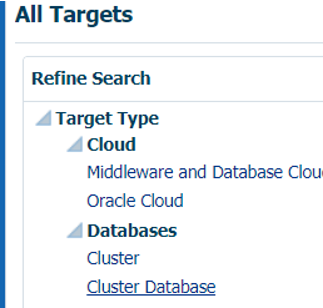 In the next step, click on the database you want to remove from the databases listed on the right side.
Then remove the database from oracle cloud control by selecting Cluster Database-> Target Setup-> Remove Target as follows.