We use the operators to identify the contact list to send mail to.
Right click on Operator under SQL Server Agents and call New Operator.
In the Name field you give the Operator a name.
In the Email section, you add the contact list for the mail. You must type ";" between these mails
Finally, press OK.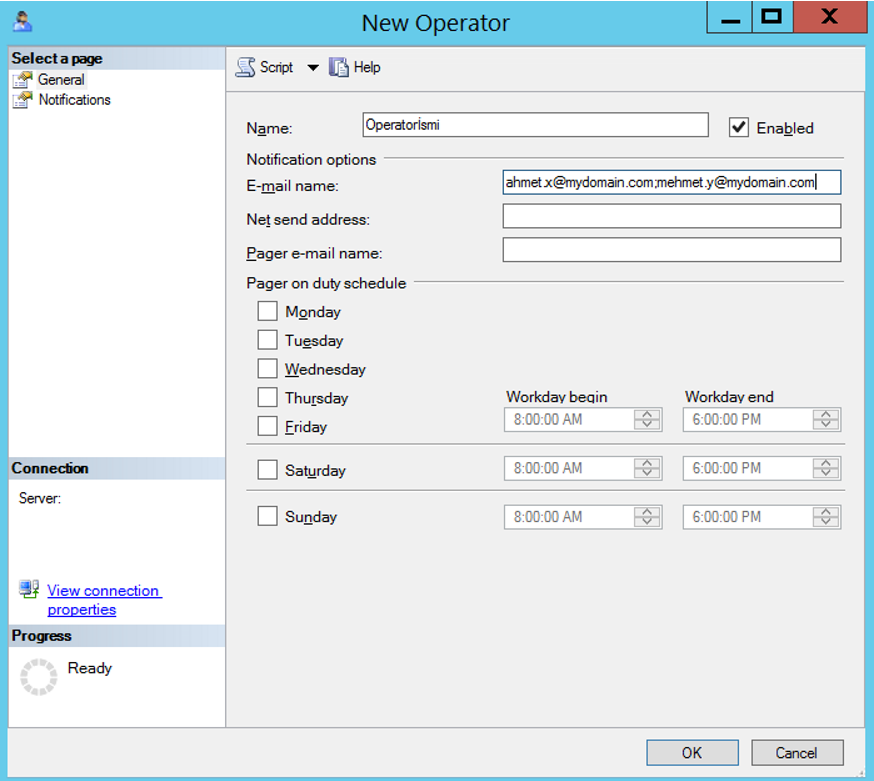 In the article "SQL Server Best Practices and Configurations that need to be made After Installation", you can find details of where we will use the operators.